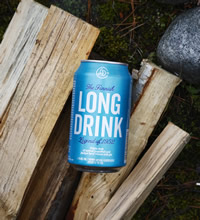 LOCATION: MASSACHUSETTS
JOB DESCRIPTION
We are looking to hire an enthusiastic Marketing Representative to be the face and voice of our brand in Amherst-Western, Boston and surrounding areas, Massachusetts. The Marketing Representative is an integral part of the Long Drink team, responsible for assisting the state lead and our distributor sales force in bringing the Long Drink brand to life in their designated territory. This position is a hybrid sales and marketing role focused on building the brand with our OFF & ON Premise partners to delight our Long Drink customers.
JOB RESPONSIBILITIES
● Build and manage relationships with distributor field sales teams to assist them with the execution of goals and objectives for the brand
● Showcase your creativity in the execution of impactful retail displays through merchandising in the OFF Premise channel
● Support ON Premise distribution and features through staff and consumer engagement activities and events
● Manage the onboarding and training of accounts new to Long Drink
● Ensure POS and merchandising objectives are being executed in concert with the distributor field sales team
● Build and maintain key account relationships to drive mutually beneficial growth within your assigned territory
● Ensure all sales practices are compliant with state & company policies/law
JOB REQUIREMENTS
● Preferred 1 or more years of experience in the alcoholic beverage industry with knowledge and passion for both commercial and premium products in a retail environment
● BA degree or equivalent experience
● Well organized with ability to work both independently and within team environment
● Results oriented innovator with strong problem solving and negotiation skills
● Ability to work and succeed in dynamic entrepreneurial environment
● Must be able to build and maintain customer relationships
● Understanding of Google Suite and Microsoft Office platforms
● OFF & ON Premise beverage experience a plus
Applications for this Job are now CLOSED. Thank you for your interest.